Join the Mindful Revolution
Live a happier and healthier life through mindful living and healthy eating.
What is Mindfulness
Mindfulness Courses
Welcome to Mindful Living Coach! We offer a wide range of online and in-person English mindfulness, mindful eating and nutrition courses, to empower you to take control of your health and live your best life. In-person courses and coaching take place in Den Haag. During this challenging time of social distancing we are offering our Mindfulness courses LIVE online in an interactive format. This means for the first time that our English Mindfulness courses are accessible online from wherever you live in the world!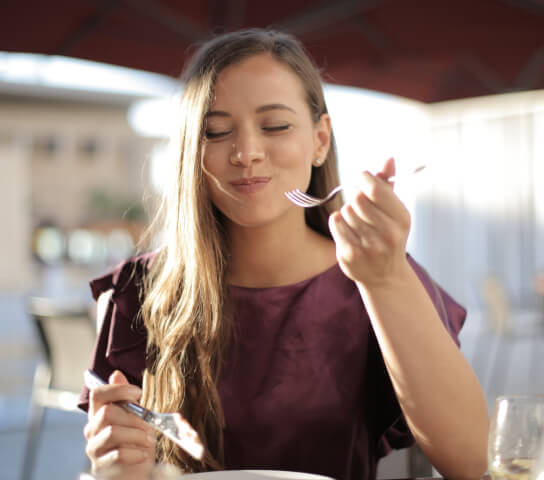 Mindful Eating Online Course
This 7-week Mindful Eating LIVE online training will allow you to develop a healthier relationship with food. You will learn about conscious eating and how to practice this. This course will also provide insights into your relationship and responses to food as well as strategies on how to explore and deal with challenges.
The benefits of mindful eating include:
Increased awareness of body cues relating to hunger and satiety
More enjoyment of food through your mindful presence
Learn more and book your place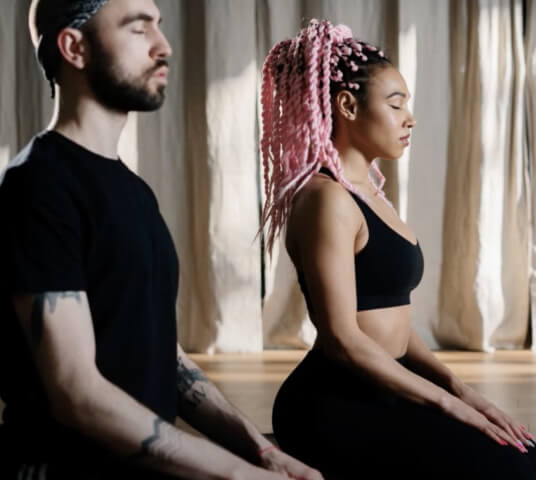 MBSR Online Course
Mindfulness Based Stress Reduction (MBSR) is a specialised mindfulness training programme developed by Jon Kabat-Zinn, PhD at the University of Massachusetts back in 1979.  MBSR is the most widely recognised mindfulness training across the globe.
The benefits of an 8-week MBSR course include:
A reduction in worry, anxiety & impulsivity
An increase in optimism, relaxation & awareness
Learn more and book your place
Find out about all our upcoming courses & workshops
Corporate Wellbeing Training
There is much research supporting the benefits of mindfulness within corporations, including: enhancement of staff wellbeing, reduction of stress as well as increased efficiency and creativity.
We work closely with businesses to identify stress points and to develop tailored mindfulness courses and workshops to meet their specific needs and challenges.
View Our Corporate Services
Contact Us
If you would like to enquire about any of our Mindfulness courses or Nutrition services in Den Haag or online, please fill out the contact form below and one of our team will get back to you shortly.