On this page you will find information about all our upcoming mindfulness workshops and courses. We offer mindfulness courses and workshops both in a convenient online format as well as in-person in Den Haag.
"Mindfulness is a way of befriending ourselves and our experience." ~ Jon Kabat-Zinn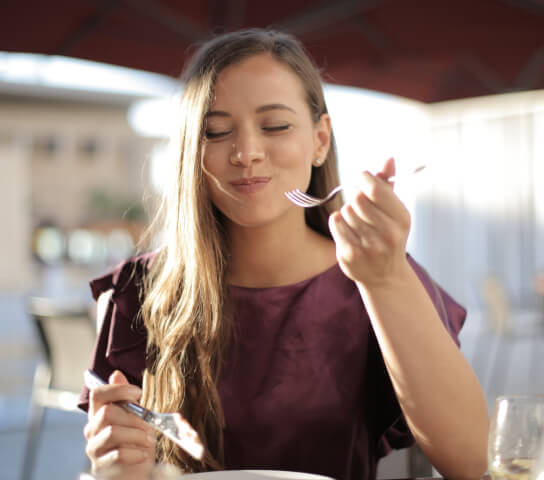 Mindful Eating Online Course
This 7-week Mindful Eating LIVE online training will allow you to develop a healthier relationship with food. You will learn about conscious eating and how to practice this. This course will also provide insights into your relationship and responses to food as well as strategies on how to explore and deal with challenges.
The benefits of mindful eating include:
Increased awareness of body cues relating to hunger and satiety
More enjoyment of food through your mindful presence
Learn more and book your place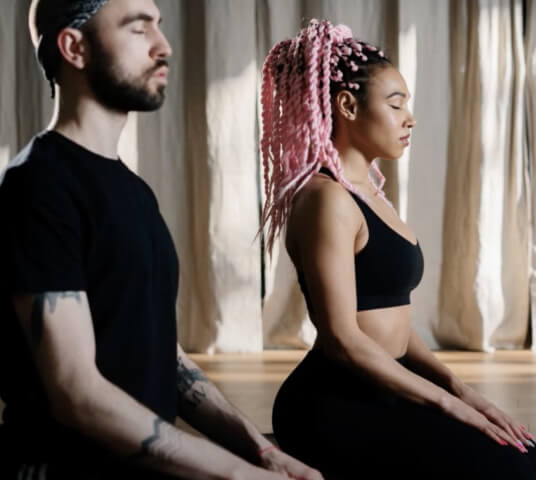 MBSR Online Course
Mindfulness Based Stress Reduction (MBSR) is a specialised mindfulness training programme developed by Jon Kabat-Zinn, PhD at the University of Massachusetts back in 1979.  MBSR is the most widely recognised mindfulness training across the globe.
The benefits of an 8-week MBSR course include:
A reduction in worry, anxiety & impulsivity
An increase in optimism, relaxation & awareness
Learn more and book your place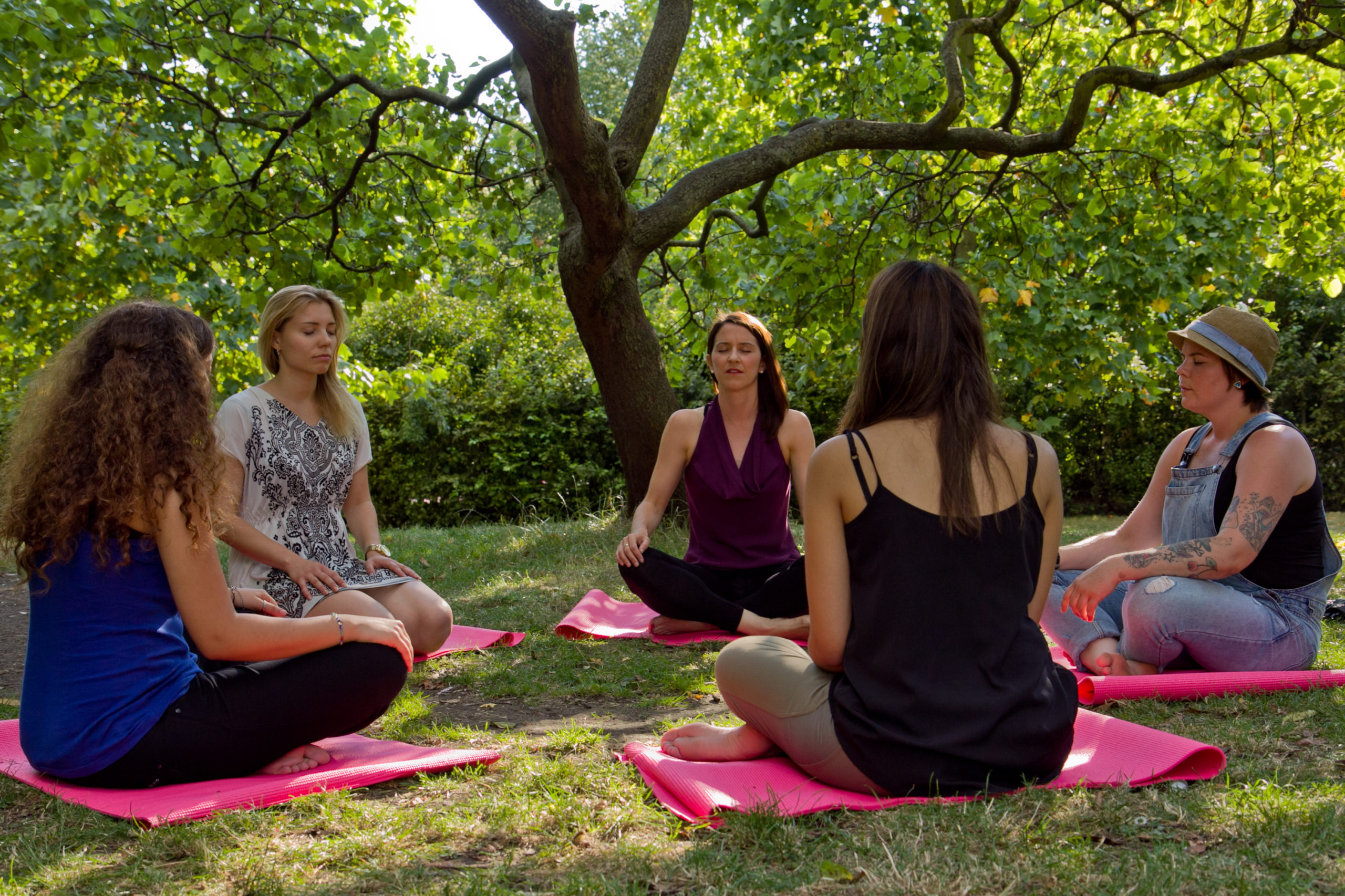 Introduction to Mindfulness Online Course
This 4-week English Introduction to Mindfulness Online Course takes you on a journey to discover how you can manage stress and live your life more fully, in the present moment.  This mindfulness and meditation training is for beginners and will give a thorough introduction to the foundations of a mindfulness practice – empowering you to start your own regular practice.
Learn more and book your place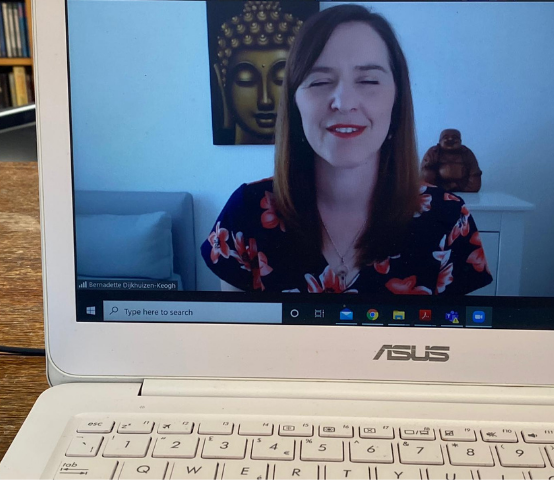 Free Mindfulness Webinar
Join our international community for a free monthly mindfulness webinar hosted by Bernadette Keogh and Natasha Papazafeiropoulou. Each month we will choose a different theme and share two guided mindfulness and meditation practices. No experience required.  All welcome!
Learn more and book your place