Mindful Eating Private Coaching

About the 1-1 Mindful Eating Course
Mindful Eating is a powerful practice that empowers you to heal your relationship with food, your body and yourself. Our 7-week group program is also available as a 1-1 private coaching program.
Gain all the benefits of the evidence-based Mindfulness Based Eating Awareness Training (MB-EAT) as well as the tools and skills to set powerful and sustainable long-term health goals.
On this page you can find further information about what is included in this 1-1 7-week Mindful Eating Coaching experience as well as details about costs and our qualified and experienced MB-EAT and Nutrition coaches.
Book an assessment call
7-week Mindful Eating Private Coaching Program
The 1-1 private mindful eating coaching program includes:
7 x 60-minute Mindful Eating coaching sessions live on Zoom faciliated by experienced and qualified MB-EAT and Nutritionists
OR 7 x 60-minute Mindful Eating coaching sessions in-person in Den Haag
Weekly sessions at a time convenient for you
A personalised approach to your specific needs with individual attention
Weekly workbook, guided meditations, worksheets and extra support material
Access to our exclusive learning platform – where you will get access to all the course material
To find out the full details of the course visit our Mindful Eating Group Course page.
Price
The investment for this 7-week Private Mindful Eating Program is €450 (inclusive of 21% VAT).  It is possible to pay in two installments.  Find out more on our free Discovery Call.
Book an assessment call
Your trainer for this course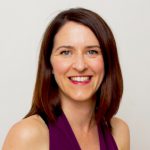 Bernadette Keogh, Qualified MB-EAT Instructor & Nutrition Coach
Bernadette Keogh is a mindfulness trainer and nutritional coach. This course brings together her two passions. A mindfulness practitioner for over 25 years, Bernadette started teaching mindfulness in 2014.  She has studied MBSR (Mindfulness Based Stress Reduction) with Bangor University, is a Qualified MB-EAT (Mindful Eating) Instructor, a Registered Nutritional Therapist and a member of the British Association for Nutrition & Lifestyle Medicine (BANT).
What Participants Say
"Mindful Eating with Bernadette taught me to reconnect to my body, to recognize what is being hungry, what is being full, how to enjoy my food, how to take my time. Spending an hour a week doing the course, gave me permission to look at my meals differently, to stop to savour to just eat. I have naturally developed different routines around my meals along the course, I have learnt to stop eating half way through a plate if I wasn't enjoying it. I have learnt to listen to my body and my hunger cues more.
I have completed the course few weeks ago, and I can say that since the course started, I have not overeaten past the point of fullness, which is mind-blowing as before it was a daily occurrence! I have been able to eat half a slice of birthday cake, half a meal I have been craving for days, half a plate of my favourite food, just by applying the concepts Bernadette taught me and being able to reconnect to my body. My eating habits have completely changed and in a very natural way. I have not forced anything or tried to do anything differently on purpose but by applying mindfulness and awareness things have shifted massively.
This course has been life changing for me and I think that anybody would benefit from taking partin this course. If only just to learn to reconnect with your body better, learn to slow down and enjoy the eating experience more."  ~ Claire, London UK – Participant of Mindful Eating Program (Private Sessions)
Claire, London UK