Meet the Team
Here at Mindful Living Coach we collaborate with experienced and dedicated teachers to deliver mindfulness training across Europe.  All our mindfulness teachers have a minimum of 10 years personal practice experience as well as top notch training, including continued professional development.
We also collaborate with highly qualified and experienced Nutritional Therapists for nutrition coaching services and on our Mindful Eating courses.  Now meet the team!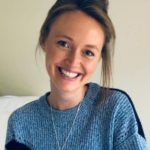 Anna Nicholas, Mindful Eating & Nutrition Coach
Anna Nicholas is a Nutrition and Mindful Eating Coach based in the UK. She has a Bachelor's in Natural Sciences from the University of Cambridge and a Master's in Human Nutrition from the University of Surrey. She is a qualified MB-EAT Instructor and runs online group and individual courses in Mindful Eating. She is passionate about applying up-to-date nutrition science and mindful eating techniques to help others to achieve a nourishing, happy and healthy relationship with food. In September she starts a PhD in nutrition at the University of Bath.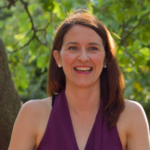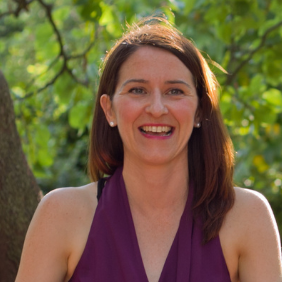 Bernadette Keogh, Mindfulness Trainer
Bernadette Keogh is a mindfulness trainer and nutritional therapist. She has been teaching mindfulness since 2013 and been a mindfulness practitioner for over 25 years. She has taught over 2,000 people in in-person and online workshops, courses and events. She has also completed mindfulness teacher training (for MBSR) with Bangor University and is a Qualified MB-EAT Mindful Eating Instructor. She is a Registered Nutritional Therapist and is a member of BANT (the British Association for Nutritional Therapists).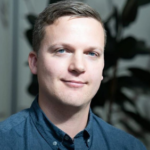 Jonny Say, Mindfulness Trainer
Jonny Say is a certified mindfulness teacher and founder of 'The Mindfulness Circle' in London, UK. He teaches regular 8-Week mindfulness courses, as well as offering weekly classes and one-to-one coaching (in person and on Skype). Jonny's aim is to help people to experience the benefits of mindfulness in the form of stress reduction and increased levels of happiness, relaxation and wellbeing.
Drawing on over 10 years experience working in Consultancy and Business Development, Jonny also offers corporate workshops to bring mindful communication, concentration and compassion into the office environment.
Jonny trained with many of the top meditation and mindfulness teachers in the world and over 15 years of personal practice. His focus is bringing together the benefits of mindfulness, compassion meditation and awareness based advanced mindfulness practices so that my students can explore the depth and profundity of mindfulness.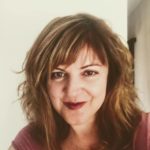 Natasha Papazafeiropoulou, Mindfulness Trainer
Dr Natasha Papazafeiropoulou is a Mindfulness Trainer and an academic in the field of technology adoption by individuals and organisations.  Natasha has been teaching mindfulness nationally and internationally in various forms such as public speeches, small and large group facilitation, one-to-one counseling and on line courses. She specialises in mindfulness practices at work and has published articles on mindful use of information technology. Her approach to mindfulness teaching is simple and accessible, emphasising mindfulness in daily life and the cultivation of well-being in society.She received her mindfulness teaching certification in 2011 from the Mindfulness Awareness Research Centre (MARC) at the University of California in Los Angeles (UCLA).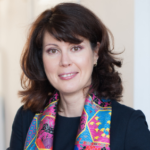 Olga Chupina, Nutritional Therapist
Olga Chupina is a fully qualified Nutritional Therapist with a BSc. (Hons)degree in Nutritional Science. She graduated from Middlesex University (London) in 2016 and has been running a busy nutrition practice ever since.  Olga offers one-to-one nutritional therapy consultations as well as workshops for corporate clients. She practices a holistic approach based on the Functional Medicine model, which seeks out the root causes of ill health and addresses them with bespoke therapeutic programs.
Olga believes that healthy living is not about deprivation, but about freedom to choose what is best for your body. She puts her knowledge, experience, and commitment to guiding clients in their positive transformation and helping them rediscover vibrant health and vitality.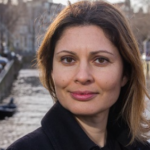 Viktoria Susovits, Mindfulness Trainer
Viktoria Susovits has a Masters degree in Philosophy and is a certified mindfulness teacher at MindRevolutions in Amsterdam. From an early age she became interested in yoga, self-development and meditation. She visited several meditation retreats all over the world – including India, Thailand and Sweden – to explore different meditation techniques and ways of teaching. She now teaches 8 week mindfulness courses in groups and one on one as well as being an experienced corporate training facilitator. She is inspired by Western as well as Eastern Philosophy, mainly non-dualism.
Check out our upcoming workshops and courses
The only way to gain the many scientifically proven benefits of mindfulness is to experience it for yourself! Our skilled mindfulness trainers run regular courses both online (available worldwide) and in-person in The Netherlands and London. Visit our course page and see our latest mindfulness and mindful eating courses and workshop offering.
Learn more and book your place