Introduction to Mindfulness Online Course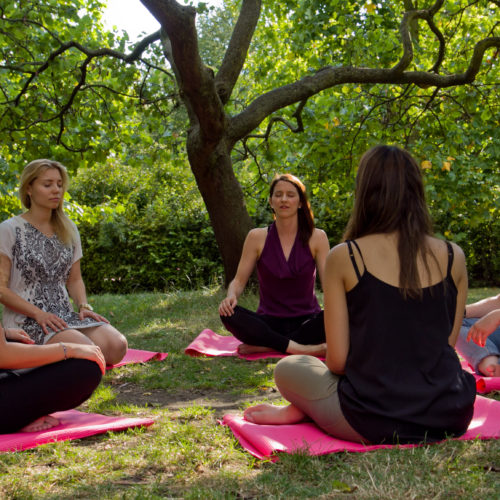 This 4-week English Introduction to Mindfulness Online Course takes you on a journey to discover how you can manage stress and live your life more fully, in the present moment.  This mindfulness and meditation training is for beginners and will give a thorough introduction to the foundations of a mindfulness practice – empowering you to start your own regular practice.
During this training you will receive a tool-kit of mindfulness and meditation practices and techniques that will allow you to cope better with stress and to make conscious choices that will improve and enhance every aspect of your life. You will discover what it is like to "wake up", to calm the mind, understand your thoughts and emotions and take control of your life. On this page you will find all the ins- and outs of the course, including dates and prices.
Tuesday 22 February 2022
4-week Course. 6pm-7.30pm GMT (UK & Ireland) / 19.00-20.30 CET (Netherlands)
Book your place
€90.00
Why Mindfulness Training?
So why should you spend 4 sessions learning about mindfulness? And what will you get out of it?
Scientific studies have found many positive benefits for health and wellbeing in relation to the practice of mindfulness, in particular building resilience to stress and anxiety.
The benefits of mindfulness include:
A reduction in worry, anxiety & impulsivity
An increase in optimism, relaxation & awareness
An increase in mental strength & focus
Improvement in cognitive skills & creative thinking
Improvement in decision making & problem solving
Enhances immune system & energy levels
Mindfulness for Beginners online course outline:
The introduction to mindfulness training has been developed for easy live online access. The course is available alongside our other  Mindfulness courses and is facilitated by very experienced Mindfulness trainers.
As well as live online practical sessions you will receive lots of support material to guide you through this Introduction to Mindfulness online training.  The fee for the course includes:
4 x 90 minute experiential and practical classes LIVE on Zoom (over 4 Saturday mornings)
Guided meditation recordings to support home practice
Daily email inspiration to support you through the course (optional)
Exclusive weekly course workbooks and notes
Extra support material like videos and articles between sessions
FREE EXTRA: 30-day Self-compassion Email Course
Dates and Times
Next course starts on Tuesday 22 February.
6pm-7.30pm (GMT – UK & Ireland)
19.00-20.30 (CET – Netherlands)
CHECK YOUR TIME ZONE
Week 1: Tuesday 22 February
Week 2: Tuesday 1 March
Week 3: Tuesday 8 March
Week 4: Tuesday 15 March
Venue
The session will take place live online using Zoom.
Week 1
Here and Now
waking up to the present moment through our body and senses; shifting out of automatic pilot
Week 2
Mindfulness of Mind
learning the practice of mindfulness of mind and how we can engage in more skillful thinking.
Week 3
Mindfulness of Emotions
Becoming aware and more accepting of our full range of emotions and understanding the link between thoughts, the body and emotions.
Week 4
Self Care and Compassion
Learn powerful tools to help you care for yourself in times of stress and discomfort.
Tuesday 22 February 2022
4-week Course. 6pm-7.30pm GMT (UK & Ireland) / 19.00-20.30 CET (Netherlands)
Book your place
€90.00
You will learn
The classes will include some theory, but are mainly focused on the mindfulness PRACTICE, where the real benefits are found. This will include formal practice (ie meditation) and informal practice (eg mindful eating, mindful movement, mindful communication).
There will be weekly home practice exercises, which includes daily meditation practice as well as informal mindfulness practice (such as mindful eating, mindful walking). The meditation practice will take between 10-20 minutes a day.
Price
The investment for this course is €90.
Tuesday 22 February 2022
4-week Course. 6pm-7.30pm GMT (UK & Ireland) / 19.00-20.30 CET (Netherlands)
Book your place
€90.00
Your trainer for this course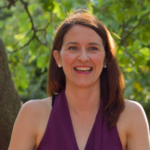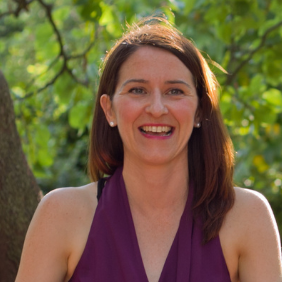 Bernadette Keogh, Mindfulness Trainer
Bernadette Keogh is a mindfulness trainer and nutritional therapist. She has been teaching mindfulness since 2013 and been a mindfulness practitioner for over 25 years. She has taught over 2,000 people in in-person and online workshops, courses and events. She has also completed mindfulness teacher training (for MBSR) with Bangor University and is a Qualified MB-EAT Mindful Eating Instructor. She is a Registered Nutritional Therapist and is a member of BANT (the British Association for Nutritional Therapists).