The Mindful Dating Project Online Course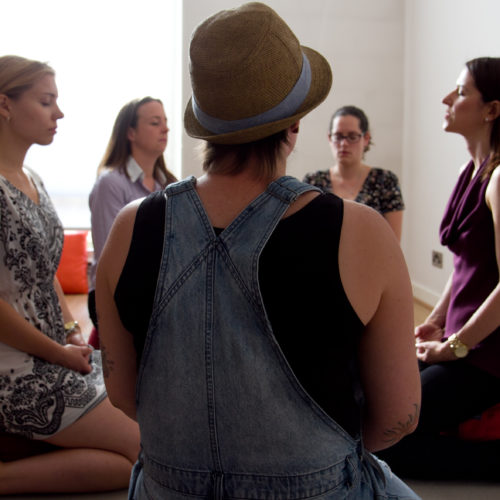 The Mindful Dating Project online course takes you on a 28-day journey where you will learn how to bring mindfulness to your dating or relationship experience. You will discover that mindful dating starts with self-love and self-acceptance. You will find that by learning to understand your own stress and discomfort and care for yourself, you will in turn be able to care for and support the other. We will grow a deeper understanding of our thoughts and our emotions and how to attend to them. This in turn will allow us to respond rather than react in challenging situations. We will also explore how to engage in mindful communications while dating. And ultimately we will tap into the love and compassion that resides in each and every one of us – universal love.
9 September
Saturday Morning from 10.30 (CEST)
Book your place
€250.00
The inspiration for the course
This course was inspired by my own Mindful Dating Project which I embarked on in 2016. As a mindfulness practitioner for over 20 years and a mindfulness teacher I was presented with an opportunity to explore Mindful Dating and apply all the skills I had learned over the years to my dating experience. I am so glad I embarked on the journey as now I am thrilled to say that my Mindful Dating Project ended in marriage and I still use all the skills I learned to enhance my relationship with my husband today. I have since taught these skills to over 2,000 people in online and in-person courses.
Why participate in a Mindful Relationship Project?
So why spend 28-days on a Mindful Dating Project?  Relationships bring companionship, love and deep connection to our lives.  They can also bring challenges.  Our partner in life is like a mirror and can reflect back to us areas in our lives where we have an opportunity to grow or heal.  Relationships are such a precious thing, we deserve to show up in them as our best selves.  If we are held ransom by our thoughts and emotions and living in a cycle of reactivity – our relationships, our partners and ultimate we will end up suffering and potentially jeopardising what could be a source of great joy, growth and contentment.  Mindfulness provides many tools for us to break the cycle of reactivity and allows us to cultivate a more loving relationship with ourselves and others.
Who is this course for?
You do not need to be dating to benefit from this course – as in fact ALL our relationships can benefit from the skills that you will learn from this mindfulness course. So whether you are single, married, in a relationship or dating – if you want to enhance your relationships, this course is for you!
The Mindful Dating Project Course Outline
This mindful relationships training has been developed for easy live online access. The course is available alongside our other  Mindfulness courses  and is facilitated by a very experienced.
As well as recorded sessions you will receive support material to guide you through this online course, including The Mindful Dating Project journal.  The fee for the training includes:
Weekly guided meditations focused on the weekly topics, that you can practice daily
Weekly pre-recorded videos that explore the topics in more details with examples from my own Mindful Dating Project
Daily Mindful Dating lessons to contemplate (in text format), with exercises for your personal growth and development
Further videos, articles and guided meditations expanding the daily topic
Daily discussions board where you can share insights and ask questions about the daily lesson or your Mindful Dating experiences
Daily personal journalling and reflections about your observations using the Mindful Dating Project Journal (free pdf download as part of the course)
Price & Dates
The price of the 28-day Mindful Dating Project Online Course is $35 and you can pay using the link below with Paypal or debit/credit card.  If you would like to pay through another method, email me and I will organise this for you.  As this a recorded course you can start any time and take as long as you like to complete the training!
Your trainer for this course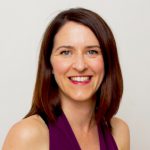 Bernadette Keogh, Qualified MB-EAT Instructor & Nutrition Coach
Bernadette Keogh is a mindfulness trainer and nutritional coach. This course brings together her two passions. A mindfulness practitioner for over 25 years, Bernadette started teaching mindfulness in 2014.  She has studied MBSR (Mindfulness Based Stress Reduction) with Bangor University, is a Qualified MB-EAT (Mindful Eating) Instructor, a Registered Nutritional Therapist and a member of the British Association for Nutrition & Lifestyle Medicine (BANT).
What my Clients say
"I found Bernadette very professional and approachable, understanding and knowledgeable of problems. She helped to make sense of all the information out there, that can be confusing. She has a good sensible approach and was flexible to my needs and preferences. After following her recommendations I saw an improvement in my health which has continued after returning to a normal diet and has given me a useful resource to go back to when feeling under the weather. I found her services good value for money as her advice continued beyond the sessions and she was always quick and helpful at coming back to me on my questions."
Selena, London UK
"I started my new health regime to lose weight, build muscle, improve fitness and also live a healthier lifestyle. Bernandette's bespoke health and fitness plan has been tremendous. It has changed my life, by which I mean my stamina has improved, I can easily play five sets of county level tennis, I feel stronger and calmer than ever before. I suffer from dermatitis which I have been able to keep under control thanks to the advice she gave me with regard to vitamin options. Bernadette is motivating, sincere and makes the process of a life style change enjoyable and exciting. I highly recommend Bernadette's services"
Justin, Brighton UK